CDL Training in Provo, UT
Connect with a school near Provo, UT. that has commercial truck driver's license training programs. CDL training is fast and classes can take full-time students as few as 3-6 weeks to complete. During your Utah CDL Class-A training you will learn about the rules and regulations found in the CDL manual and you'll master the pre-trip inspection too.
Get CDL Training Near Provo Now!
If you want to start training for your CDL exam and prepare for an entry level truck driving job, use the search application to connect with a CDL school near you now. Most of our partner schools have job placement services and financial aid assistance for students who qualify. Some of the tractor trailer driving schools near Provo have accredited skilled trade programs like diesel mechanic or electrical technology too.
Read:
CDL Schools near Provo, UT
Partner School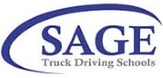 219 West 9000 South
Sandy, UT 84070
Partner School
4701 W 2100 S
Salt Lake City, UT 84120